The First China Cheongsam Culture Festival and the Third "Shengying 1636" Shenyang International Cheongsam Culture Festival opened at the Shenyang Palace Museum on May 24.
The events aimed to build a platform for exchanges on and promotion of Cheongsam culture.
Cheongsam, a cultural symbol of China, gained high status when the Qing Dynasty (1644-1911) chose Shengjing city, the present-day Shenyang city, as its capital and made Cheongsam a statutory outfit for female imperial members in 1636.
Now this centuries-old type of dress has become a cultural calling card for Shenyang.
The city has been designed as the "Old Capital of Cheongsam" by the China National Textile and Apparel Council and is involved in a place of origin research project for Cheongsam.
1,200 Cheongsams, which were of different styles and contained such traditional Chinese cultural elements as Manchu embroidery, Suzhou embroidery, painting and poems, were showcased by models at the opening ceremony.
22-year-old Geng Xuan, a Shenyang native who has won the 9th China Super Model Contest and become an international model, amazed audience with a large cloak she wore that has the painting "A Panorama of Shengjing" on it. The painting is reported to be the longest scroll painting in China.
Qu Dina, a Chinese model that presented Chinese costumes at the 2018 Pyeongchang Winter Olympics and was selected as a 2018 Han Chinese Costume Ambassador, was also one of the highlighted models at the opening ceremony.
Foreign models also jointed Chinese models in the show.
In addition, the opening ceremony featured performances of imperial wedding and birthday celebration ceremonies, taking the audience on a journal back in time.
Two original songs written for the festivals,Chinese CheongsamandI Travel the World in Cheongsam, also launched at the opening ceremony.
Consisting of over 30 cultural exchange activities, the festivals will last one week.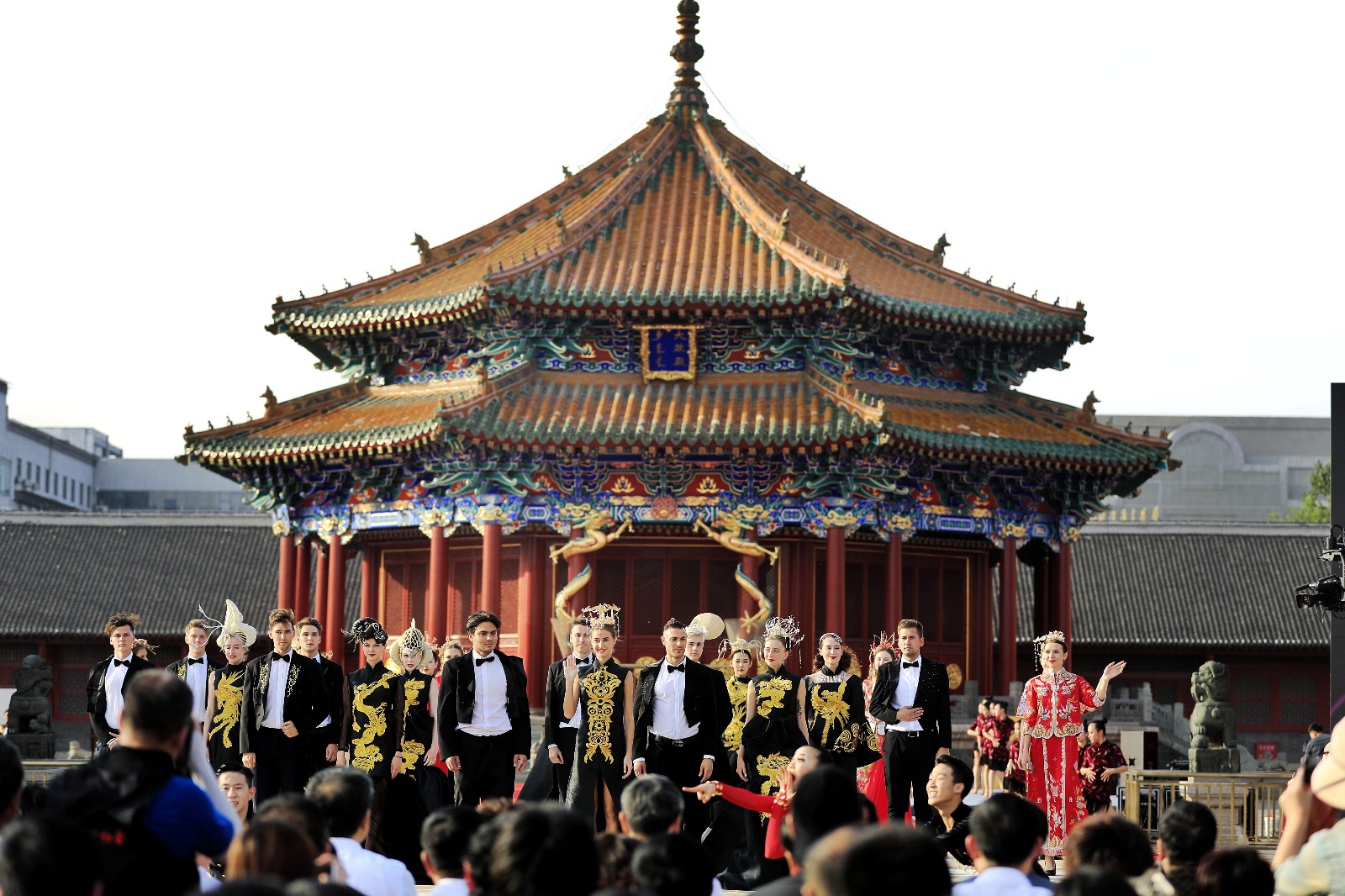 ,
underwear
,
food